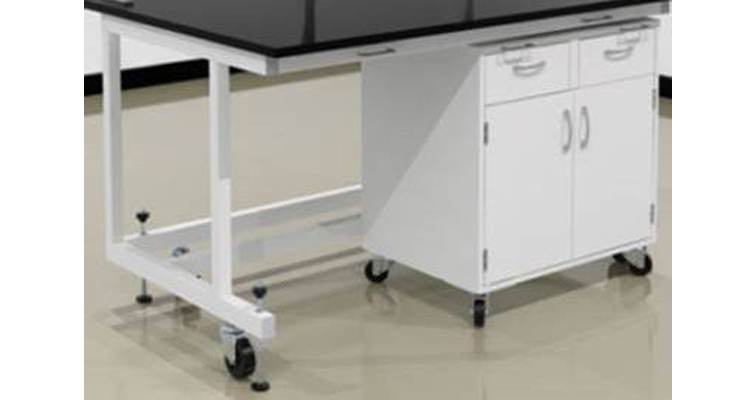 C frame furniture system are specially designed to meet modern Architecture. C frame design are extremely good in aesthetics but it has low load bearing capacity. C frame can be used with floor standing base cabinets ,mobile units and affixed with suspended cabinets.
Under bench storage cabinets are easily positioned at any point horiozontally along the table frame and are easily remove or repositioned for storage or knee space area. Rear Portion of leg space will be covered with easily removable type end closure panel for easy maintainance purpose.
PP powder coating finish.
Batter Flexibility.
Imported hardwares.
Easy to clean.
Easy to Install.
Available in Standing and sitting height.
Material of construction (MOC)
CRCA Sheet (Cold rolled close Annealed)
GI (Galvanized Iron Sheet)
SS304/316 (Stainless Steel)
Wood (Marine Ply with laminates)
PP (Polyproplene)
Work Top
Standard Black Granite
Telephone Black Granite
Back Painted Glass
Stainless Steel 304 (SS304)
Stainless Steel 316 (SS316)
Ceramic Top
TRESPA-TOP LAB (Imported)
Utility Valves
Electrical Services
6/16 amp Socket and 16 amp switch
20/32 amp Industrial Socket with MCB 20/32 amp
20/32 amp BCH Socket with MCB 20/32 amp
Flame Proof Switch and Sockets
Latics
Pure apoxy latics
MS rod latics
SS rod latics
Cup sink
Color Shade
Lista Blue And White
Gray And White
Green and White
Usha Beige and White
Orange and White
Brown & White
VIP Blue & White
Blue & Gray
Complete White